Ready to get a taste of one of the nastiest pies?! Take a look at this slice – here are the Bonnie Rotten nude Twitter pics! Yes, yes, you have probably seen the webs on this porn star's tits before, but many have not seen her personal photos…
SCROLL DOWN TO SEE ALL HER NUDE TWITTER PICS.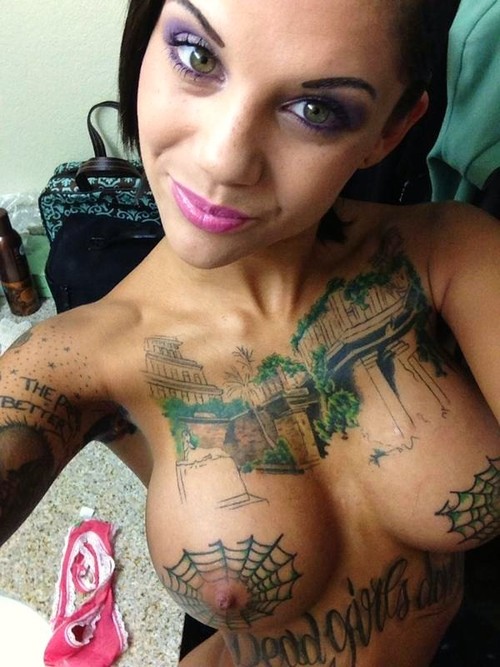 Don't know much about this little devil woman? Bonnie's been an American porn "actress" since 2012, but claims she's been a sexual deviant since her Jr. High days. At the age of 16 when most girls are getting their first kiss in high school this honey already had multiple sex partners. In an exclusive interview, Bonnie said she was "banging everybody" in her hometown of Ohio.
Bonnie (real name Alaina Hicks) first came on to the adult scene as a fetish model. Her first appearance was in the magazine Girls and Corpses, which of course became a hit. She has won many fans and awards since then. Although, her biggest success has been winning the "Female Performer of the Year" for the AVN awards.
Rotten is considered to be an "Alt porn celeb" due to her 30 tats all over her sexy body. Her stage named developed from her pin-up girl tattoo on her right leg. Most of her admirers are obsessed with her "Dead Girls Don't Cry" below her spider-webbed titties though!
Anyway, see her naughtiest twitter pics below!
Bonnie Rotten Nude Twitter Pics
BONUS VIDEO:
Watch her finish herself off after a rough fucking (SHE SQUIRTS!)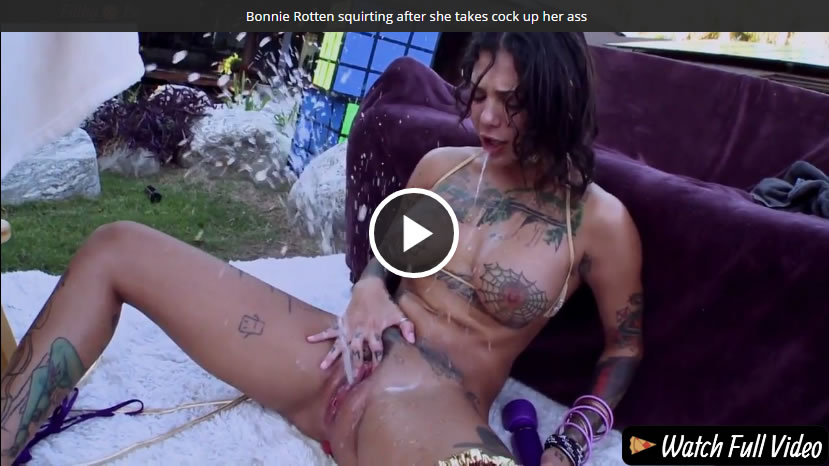 Next Page > SEE THE REST OF HER NAKED TWITTER COLLECTION HERE [17+ PICS!]